News | AEDPJ mourns the death of Marc Bosmans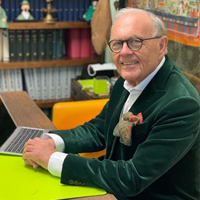 It is with great sadness that we heard of the death, on Sunday 6th March 2022, of AEDPJ's first president, Marc Bosmans. Earlier this year Marc had celebrated the fifth anniversary of the Market Court in Brussels; he had done so much, as its President, to put the Market Court on the map of Europe and of its data protection law. Our sadness can be coupled with our gratitude that he shared his enthusiasm and his expertise with us, his colleagues in AEDPJ, at meetings, online and also with ERA. Marc was the driving force behind the creation of the AEDPJ and we will continue this work together.
All our thoughts go to Marc's family but also to those of you that had the privilege of working together with Marc in the context of the AEDPJ.
On behalf of the AEDPJ board
Jean-Philippe Ragaede and Anne-Marie Witters